We are one of the leading software companies worldwide. With 5 Years of experience.
Create Your Business With Our Android App Development Enterprise
As of now, it is known that Android app development is holding the lion's share in the mobile industry, the android apps development company and the business persons must move towards the android applications more than the filigree apps. Moreover, mobile app development has a great impact on the e-commerce industry because of its intuitive and accessible features which can make their business in the top ones.
Every minute matters in the digital world
You must be aware of the fact that in this growing era of eCommerce you do not have much time to think and implement. As the changes are very quick and rapid. Even the taste and the preferences of your customers changes every other day. So being a unique eCommerce owner you need to be up to date.
Apart from the latest technologies and the interest of your customers, you also have to focus on the quality of the solution that you are purposing to your customers.
Because that's where you can stand up as unique in the crowd!
Target Potential Users
A truly effective user-centric approach that comes from knowing your target audience. If you have a product to sell or a service to offer, then you have to know who your target audience is.
Deliver High Performance
One of the biggest predictors of mobile app success is its Performance. It is one of the factors of mobile app quality that has to do with how the app will behave when experiencing certain load sizes.
Push Quick Updates
Frequently upgrade targets performance issues. Updated apps address all the non-security related bugs, which makes them less susceptible to crashing. Helps you to stand out from the crowd.
Increase Brand Exposure
Sending a well-considered, relevant, and appropriate notification to your users will increase brand exposure. It helps you to re-target and re-engage your users.
Bring Trust & Loyalty
Integrated security and scalability features will efficiently handle more and more requests. It pushes the trust and loyalty of app users. Also, caters to your ability to maintain the app.
Ensure Delightful Experience
Redefine the way of assisting developing a strong connection with potential customers. Your company feels more real to users. Unique and engaging user experience is enough to benefit them in one way or else.
Every business is having a unique requirement. Thus, we as an app development company understand your business requirement and help you to build the application as per your business need.
We also build the application for the enterprise-level business. As per your business need, we do develop an in-house app for the users.
We build applications with prime quality with the help of the latest technologies and easily understandable features.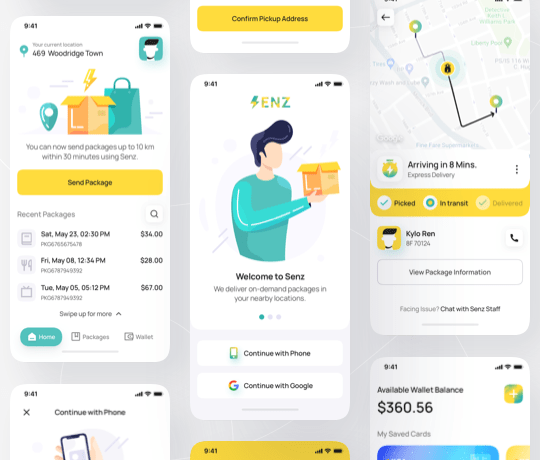 In general, it is not possible or in other words lengthy to have all build features into a single application. Thereby, third-party integration comes into play.
Mobikul provides an easy integration of the third party into the mobile application such as any payment gateways, shipping methods, chat system, reporting system, and many more.
As per your business need, it will become easy for you to integrate any third party with your mobile application to serve better to your customers.
Widgets in the mobile application are the miniature app views. App widgets can be embedded in other applications as well. It also receives periodic updates.
Mobile App Widgets have also its second name i.e Graphical Control Elements. It is basically the shortcut icons or the controls that are displayed on the home screen of any application. It works even after minimizing the application.
Widgets act like a direct gateway into the applications. Some of the most common widgets are Whether, Calendar, Clock, Order tracking, etc.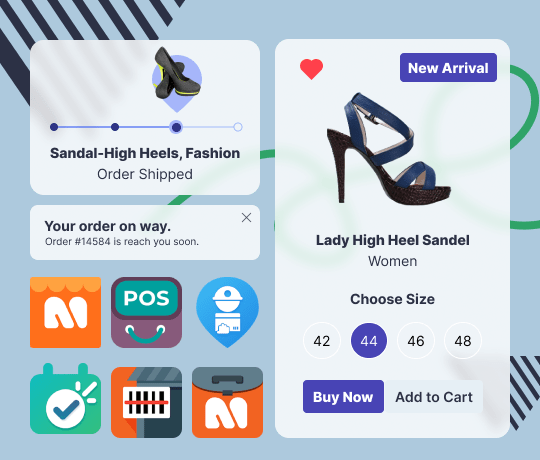 Majorly nowadays the customers are using mobile phones. Mobile phones are well known to create a great User Experience (UX). Mobile related technologies are getting more popular worldwide with their advancement.
The expectation of mobile users is getting higher and higher these days. They just want things to be done more easily and conveniently without any issue. This will make the Android applications more pivotal in reference to the significance of UI/UX design.
UI/UX design of Android application enhances the experience of the user and hence plays a vital role in the success of any mobile app.
Every business needs a proper mobile app maintenance plan before even starting the development process. Mobile application maintenance is very important for every eCommerce business. It consists of things such as new OS releases, device compatibility, design update, and many more.
The main aim of the business owner is to keep up with the latest of Android. Always keep this thing in mind that if you want to keep your mobile app relevant and useful for your users. Then you have to update your mobile application at least once a year. A good time to do so is that when you get to know that a new version of the Operating System that you are using is coming out. Doing the same will save lots of time and effort.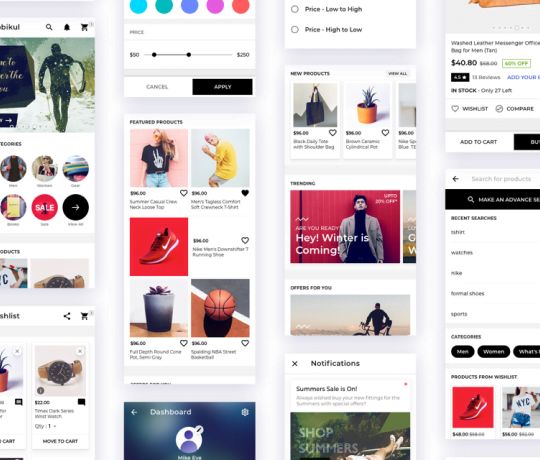 We have worked across different verticals and industries
Sohoon is working very hard to deliver the best result to their customers. We keep all the convenience of our customers in our mind. With us, one can find the perfect mobile end solution for their businesses that fulfills the business requirements.
You can contact us anytime for any query or technical issue. You can also share your idea with us and we will polish your idea and offer you affordable and efficient solution of your problem. Our mostly clients are from USA, UAE, Pakistan, Kuwait, Ireland, and Canada but we are happy to work with clients from all over the globe. We deal clients only in the following languages: Urdu, English, Hindi, and Punjabi.