CS-Cart Development Services
Holding the third position on the CS-Cart marketplace as a CS-Cart development company.
CS-Cart features that need to boot eCommerce store
CS-Cart provides amazing features and functionalities. By default, it includes mobile apps for customers. An application is always easier to browse and buy things online than browsing a website on the browser.
It is a very user-friendly platform and anyone can access the backend and perform necessary operations. CS-Cart software now offers a platform for all kinds of online marketplaces such as B2B, B2C, etc.
OpenSource Platform
CS-Cart is an open-source platform and available to edit and modify the software on demand. CS-Cart development is made easy with this amazing feature.
Ready to get executed
The installation and execution of CS-Cart is very easy. There is no special effort required to operate the platform.
Highly secure
The security of the data is the most important and considerable aspect of any online business. CS-Cart continuously update the version of the software after a point of time to protect the platform from advanced cyber crime.

Mobile friendliness
The CS-Cart software provides separate layout for mobile devices in order to provide the best view of the platform on small screens. The software is compatible with all sizes of screens including Mobiles and tablets.

International reach
CS-Cart is internationally known for a steady and easy to use eCommerce platform. The business owners from all over the world are using CS-Cart for their online business presence.
Visual layout editor
CS-Cart software facilitates its customers with visual layout editor so that the customer can edit the content of the website directly on the front-end.
How Sohoon, a top-rated CS-Cart Development Company, can help your business?
Building amazing add-ons, and having a vast range of customers, we facilitate our clients with on-demand custom solutions as per their business needs. Our solutions include features with the assurance of manifold functionalities and a smooth customer experience. We provide solutions to our customers from one extreme to other. Apart from that, we customize our own products to match it with the client's business model. Develop your online store from Sohoon, a reputed and high rated company. We provide endless CS-Cart development services to create unique and astonishing websites.
Creating a mobile app for an online e-commerce business is a plus point and it brings a new digital evolution. In order to stand in this rapidly growing market, it is necessary to adopt new technologies that help to manage everything smoothly with less human effort. To help all kinds of businesses, we at Webkul, are skilled in CS-Cart development services to provide optimized applications as per the business needs.
Have a look at our strategy for mobile app development–
We have been serving various big brands with our applications.
We design a simple and navigating application for your website.
Our team always develop mobile-optimized website pages for the small screen devices.
We take care of a good response time for the developed application for a better experience.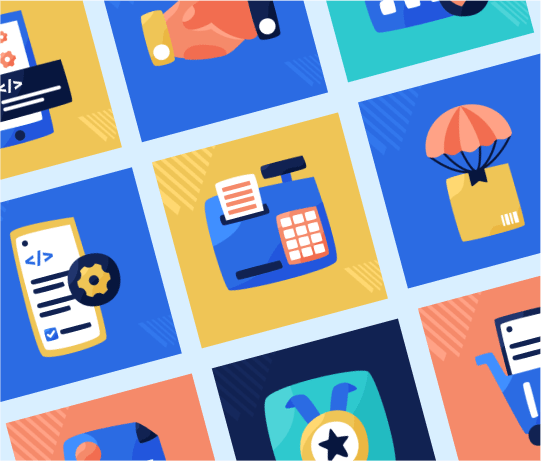 Customized CS-Cart Development Services
We understand the need for business in this fast-growing market. It is not enough to stay constant with the old fashioned features. To have a good appearance, a good CS-Cart development company is required. We offer on-demand customization beyond the features available out of the box in CS-Cart.
We develop almost all kinds of custom solutions to fulfil business needs. The businesses should adopt new features so as to upgrade their stores as per the ongoing e-commerce scenarios and customers' demands.
We gather the client's requirements and we suggest the best possible solution. Our dedicated team of developers assures to provide the best service and deliver the work on time.
Take a quick look at the customization services that we provide here–
End to End CS-Cart Development Services
App-End Customization Services
eCommerce Shipping Methods.
Molding Payment Methods as per your store requirement
Designing your Stores by integrating best themes, and so on
Other platform connectors
CS-Cart Theme Development
It is very important to have an appropriate theme that suits your business idea. The theme should be attractive and easily navigable as customers nowadays are fond of appealing online stores.
An appealing and optimized theme will retain more customers.
Take a deep dive into our theme development parameters-
CS-Cart is understood for its easy to go installation process.
At Webkul, we attempt to deliver themes that are highly responsive.
It essential to develop themes for the shop that are optimized, and that we do understand that.
Optimization is in terms of Mobile SEO and definitely Speed Optimization.
To add to the present, the AB test/ conversion based optimization also.
CS-Cart Marketplace Development
Are you planning to found out an E-Commerce Online Marketplace on CS-Cart? Well, we are here to assist you with that. We assure you to render you assistance and develop an exquisite Online Marketplace as per your business model. Most of you would like to possess thought that why only CS-Cart? Why not the other e-commerce platform for online marketplace development. Then we might wish to remind you that CS-Cart is understood for its easy to go installation process. it's completely open-source, so just convey your requirements and Sohoon being a CS-Cart development company we'll create your dream store. A responsive online e-commerce system comes in handy with CS-Cart.
Full Stack CS-Cart Development Company
Being a comprehensive CS-Cart development company, we help our customers from installation of the CS-Cart add-ons to the successful operation of the same. Also, our development team is always ready to accept and implement challenging projects. We develop on-demand cross-platform connectors to facilitate our customers with their business needs.
You can contact us anytime for any query or technical issue. You can also share your idea with us and we will polish your idea and offer you affordable and efficient solution of your problem. Our mostly clients are from USA, UAE, Pakistan, Kuwait, Ireland, and Canada but we are happy to work with clients from all over the globe. We deal clients only in the following languages: Urdu, English, Hindi, and Punjabi.